Get to know the people who care about your health and well-being!


Dr. Brad Norman
My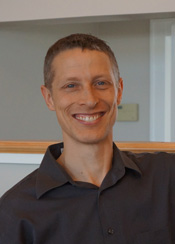 name is Brad Norman. I am truly blessed to have my beautiful wife, Natacha, to share our dreams together and I am blessed to be the father of 3 super healthy and vibrant boys, who have unbridled potential, and who love life. Not everyday is perfect, but most days we have fun and we always sleep well.I love being a chiropractor, in fact if I wasn't, I don't know what I would be.
It's what I am. My life is simple. Each day I make sure that nothing gets in the way of my boys unbridled potential, I fall more in love with Natacha, and I serve God with all my heart through chiropractic.
A dream is born.
It wasn't until my 2nd year in London at the University of Western Ontario that I really knew anything about chiropractic. As I grew up I had an understanding that drugs were just not the right approach to health, so when some friends from school told me I should check out chiropractic, I did.As I learned what chiropractic was and how much it seemed to help people (my Mom started seeing a chiropractor in Barrie, who cured her of major headaches), I was given a new vision for my life. I decided to chase after the dream of becoming a chiropractor.I worked harder than ever at school and got the grades I needed to get into the Canadian Memorial Chiropractic College. In the late spring of 1998, the letter came in the mail saying that I was accepted – what a feeling!
My Dad watched me walk up the drive way and when he knew what the letter said gave me the biggest hug of my life – thanks Dad.During the four years I spent at chiropractic college I worked hard at my school work, but a lot of important time and study of the science of chiropractic was done outside of class. I became a member, then vice president and eventually the president of the Gonstead chiropractic club. I'm not sure why I originally chose Dr. Gonstead's approach, but when I had my first Gonstead adjustment, I went 3 weeks without a single headache! Up to that point, I was getting them almost daily. That was it, I was convinced. Not only would I be a chiropractor, but I would be a Gonstead chiropractor. I started making trips to Chicago and other places in the United States to learn more about Gonstead technique from the masters, Dr. Gonstead's personal students when they were younger. The more I learned about Gonstead, the more I realized that this was the very best way to help people, not only patients, but also my family.
In 2002 we felt lead to open our practice in Barrie so that I would be able to help my friends and family. We now enjoy living in Oro. We play and coach soccer, we love doing family hikes into the bush and having camp fires and have a great time in the winter time on the backyard ice rink. The one in our family I forgot to mention is Maximus our white golden retriever. He goes with us just about everywhere. Each day when I pull out of our driveway, I feel sad for a little while that I am leaving Natacha and my boys for the day, but as I get closer to the office, I start to feel excited about the amazing things that are going to happen that day.
I look forward to serving and inspiring you, our patients and community everyday with Gonstead chiropractic and our amazing team here at New Life Chiropractic!

 Dr. Paul Weber
I came on board with New Life Chiropractic in 2014, after being invited by Dr. Norman, and I'm so happy I did! It's wonderful to be working in an environment where miracles happen every day for so many people. Like Dr. Brad, I've been a practicing chiropractor for many years. And also like Dr. Brad, I practice the Gonstead method of chiropractic exclusively.
Although I had a number of years as a chiropractic patient behind me when I first started university, I didn't begin my post-secondary career with any intention of becoming a chiropractor myself. In fact, my studies were focused on preparing me for a career as a classical symphonic musician. But for many, many years I was also very interested in natural healthcare and nutrition, and as the years in school went by, I was drawn more towards pursuing this career path while continuing to perform musically on an amateur level. And after my chiropractor directed me toward chiropractic as the best way to optimize the people's health, there was no looking back!
It would seem strange that pursuing a career in classical music would be the least likely field from which to launch a chiropractic career, however, there are some very important parallels. Training as a classical musician requires tremendous discipline, literally hours of practice every day for many, many years. While attending Parker Chiropractic College in Dallas, Texas I was exposed to a variety of chiropractic techniques. But when I was first introduced to the Gonstead method, I was immediately drawn to this approach because it was by far the most challenging method technically and the most comprehensive analytically. In other words, it was hard!   And since I had already spent so many years training to become a virtuoso musician, it seemed only logical to put in the same effort to become a virtuoso chiropractor! Why? Because it was not only important to me to help patients, but to help them in the most profound and effective way possible. It is certainly true that chiropractic works, but I think it's a fundamental responsibility of each chiropractor to make it work better, and that's certainly what we try to do here at New Life Chiropractic.
And to that end, I'm delighted to have been invited to join this team because I now have the opportunity to serve the people of this wonderful community of Barrie. And although I will continue my involvement in the performing arts, my mission in life is to empower my patients to achieve their optimum health potential through chiropractic. Thank you for allowing me to serve you.

Sarah Roberston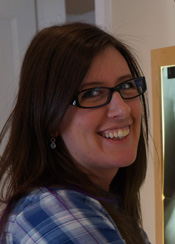 Hi my name is Sarah and I am a Chiropractic assistant here at New Life. I have been helping Dr. Brad heal our community since 2009 and absolutely enjoy it.I love coming to work everyday and know that what I do will help make a difference in peoples lives.
Working here is like having an extended family, not only with the team and the doctor but also with the patients. We are fortunate enough to have many AMAZING patients here at the clinic. I am so grateful to have them in my life.
Before coming to work at New Life I had been seeing a chiropractor for almost my whole life. My mum always believed in chiropractic but I never really understood how it all worked until I came to work for Dr. Brad. Here at our clinic we make a point of educating our patients on exactly what chiropractic is. I think this is AWESOME!!!
I came to the clinic suffering from seasonal allergies; headaches, that came with barometric pressure changes, and lower back pain. This concerned me, as I was the ripe old age of 26 when I started here!!!! Within a few months of Dr. Brad adjusting me I no longer got headaches, and my lower back pain was gone. A few months after that I noticed that I was able to breathe and my allergies were much less severe then ever before!!! What amazed me the most were the changes in things I never thought were a problem! My digestion is so much better and Dr. Brad has really helped not just me but our patients live a WHOLE healthier lifestyle.Needless to say I am ecstatic and I look forward to seeing you in the clinic!

Michelle Martyn
Hello my name is Michelle and I am the Outreach Coordinator here at New Life.  I have been in this position since November of 2012 and thoroughly enjoy reaching out to the community and letting them know that New Life Chiropractic is here to help transition them into a totally new healthier and pain free lifestyle, our clinic is where their healing will begin.  It is amazing to see some of the transformations of our patients and I am so happy to be a huge part of that.
I have scoliosis and for most of my life my back had been extremely unstable, it was hard to do anything without throwing it out and then not being able to move without alot of pain for days.   I would literally walk in a "S" shape.  Then I met Dr. Norman and through his weekly adjustments my back became stronger and more stable, no more flare ups just putting on nylons.  To me it was a huge transformation to be able to do things without the worry of hurting myself.   I have been a patient of his for over 12 years now and find him to be a very caring and compassionate doctor.  He is why my position as the Outreach Coordinator for New Life has been a joy – I know first hand how truly good he is as a chiropractor.  So it is easy for me to speak with people about our clinic and what we do here.  Our mission here is to help people live healthier more fulfilled lives.  Dr. Paul Weber has now joined our clinic and he has the same depth of caring and compassion as Dr. Norman – we have a great team here to help those in need.

Karen Durham
Hi my name is Karen and I am a Chiropractic Assistant here at New Life Chiropractic. I joined the team in November of 2014 and I have loved every minute of it. I am the first person who gets to greet you when you come through the doors or when you give us a call.
When I started here I had little to no experience at all with chiropractic care and I have learned so much from both Dr. Brad and Dr. Paul. I have started receiving chiropractic care myself and have been amazed at the results. I had been suffering from lower back pain that would flare up with everyday tasks like laundry or vacuuming the house. I would take pain meds and need to sit with heat on my back until the pain would subside. Within a month the pain was gone and I can now clean my entire house top to bottom without the slightest bit of lower back pain!  But even better than that is I get to see all the amazing transformations happen in our patients and hear everyone's success stories first hand!
We have an amazing team here at New Life and I am so happy to be a part of it!